Remember thru Music volunteers work with senior facilities, private families, and caregivers to deliver personalized MP3 music players to those with Alzheimer's and other forms of dementia free of charge.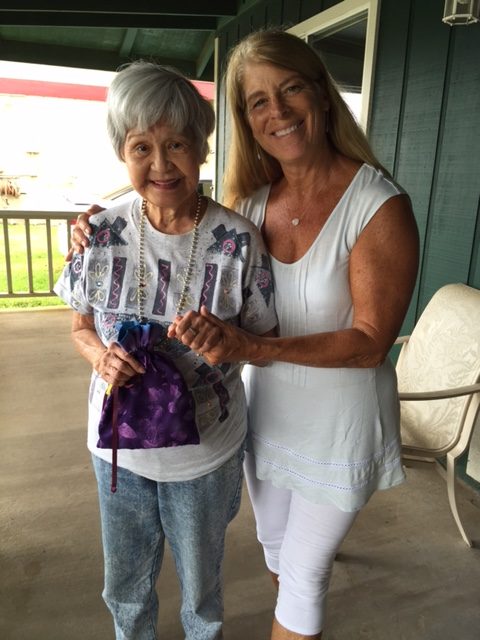 To get things started, a questionnaire is sent out to the caregiver to help us gather information that is most relevant to the recipient, focusing on the most significant music from their past.
Once the questionnaire is completed and returned to us, the personalized playlist is loaded onto an MP3 player. We package it in a colorful aloha print bag, along with a headset, charger cord, and a simple instruction sheet for the caregiver.
There is often an immediate response when the headset is placed on the recipient. We see by big smiles , hands waiving in the air, and joy on their faces!
Because the MP3 player clips to the person's clothing, they can take it with them if they go to public places, enjoy a car ride, or take a walk. Research has shown that listening to music prior to family visits, Doctor appointments, or other potential stressors, can help the recipient be more alert, calm, and receptive.
As the Music & Memory organization has said, " Music has the power to change lives, inspire joy and create moments of connection that affirm personhood".
If you are currently caretaking someone you believe may benefit from our program, understand that we would genuinely love to hear from you. We at Remember Thru Music are here to help!